The Cambridge Bicycle Committee Presents
The Musical Mystery Bicycle Tour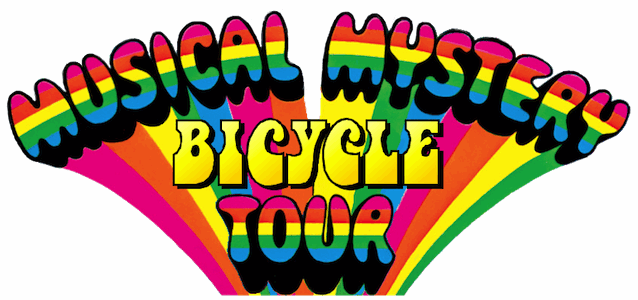 Saturday May 21st, 2011
Orientation at 10:00 AM at Cambridge Common

Ride departs promptly at 10:30 AM
Mid-ride concert stop hosted by MIT at 11:30 AM

Ride FAQ
---
Bonus web feature!
Safety jingle produced by the Cambridge Bicycle Committee:
Click play to listen!
You are welcome to save and share this file with others.

---
Cambridge has a rich history of musical accomplishment. From Sanders Theater in the 19th century, to Club 47 in the 1960's and the Inn Square Men's Bar in the 1980's, our city has always been making and listening to music. Come ride with us past sites that made music history, learn about the musicians who lived and recorded here, and listen to the music that Cambridge now has to offer.
---
Do you know where the Ramones played in Cambridge? Where in our town could you have gone to discover "rock and roll's future" and whose performance would you have heard? Which college radio station introduced us to the DJ who would become program director of WBCN?
Join us for 9 scenic miles by bike, as we circle from the city's folk and classical music home in Harvard Square, to the progressive jazz sounds in Inman Square, and on to the "muddy water" Charles River.
During our rest break at MIT, we'll enjoy a free all ages concert featuring an acoustic performance by Air Traffic Controller, produced for our benefit by WMBR station manager and DJ, Joe Graham (JoeG.)
After the concert, we'll pass through the rock and roll heart of Cambridge, in Central Square, before ending the loop where we began in Harvard Square.
This will be a gorgeous springtime ride, at an easy pace on mostly level terrain.
No rain date: Heavy rain cancels. Rain announcements will be posted here on the morning of the ride.
Like all our tours, this ride is free of charge.
---
Visit the ride event page on Facebook
Email info [at] cambridgebikes [dot] org for more information.