The "Green Building" Tour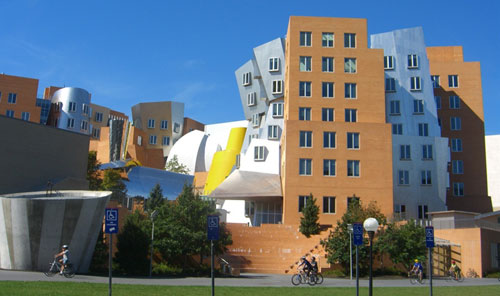 Saturday May 20th, 2006
Orientation at 10:00am at Cambridge Common; ride departs at 10:30am
---
A successful event with 100 riders!
If you took photographs on the ride, please contact info [at] cambridgebikes [dot] org
Click here for photos from the ride
Click here for the two-page ride brochure and map
---
Join the Cambridge Bicycle Committee for a leisurely ride through the streets of Cambridge as part of the city's annual GoGreen Month activities. The theme of this spring's bike tour is Green Buildings of Cambridge. The ride will take about two hours with a few short stops along the way where we'll hear about featured buildings. We'll be escorted by the Cambridge Police Bike Patrol. Refreshments will be provided at the end of the ride.
Rain date May 21, same time. Announcements regarding rain will be posted here.
There is no registration or charge for the tour -- just show up and enjoy!
---
Organized and supported by:
Cambridge Bicycle Committee:
www.cambridgema.gov/CDD/et/bike/bike_com.html
617-349-4629
Cambridge Community Development Department
www.cambridgema.gov/CDD
617-349-4600
Cambridge Police Department:
www.cambridgema.gov/CPD
City of Cambridge:
www.cambridgema.gov
---
Contact Tim Ledlie (ledlie [at] post [dot] harvard [dot] edu) for more information.